Our initiatives
Photos of many events, bootcamps and educational seminars that we provided to the community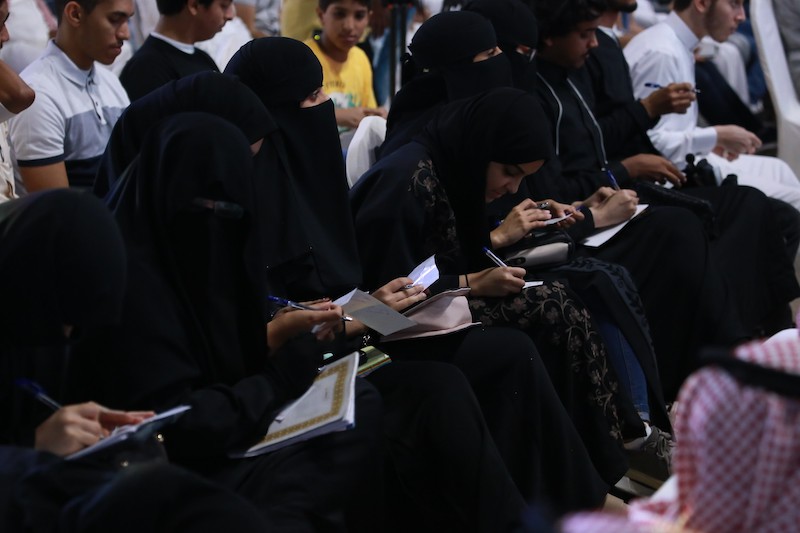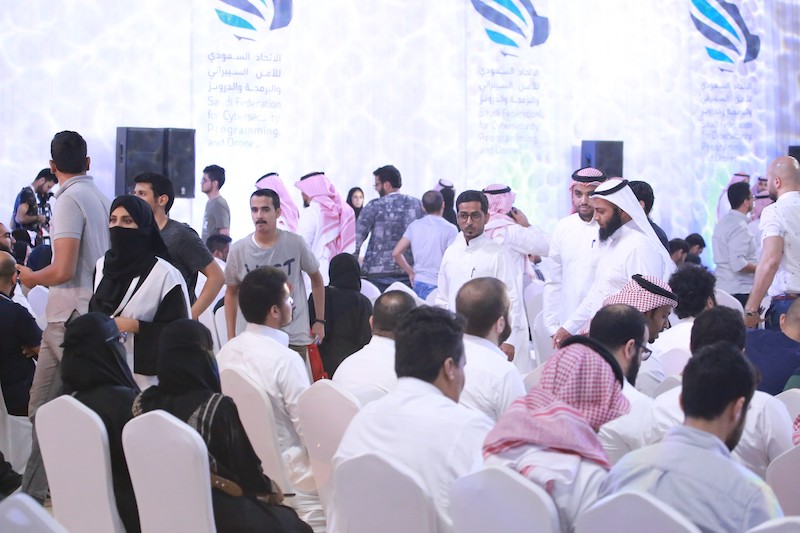 Tuwaiq Programming Bootcamp
Tuwaiq Programming Bootcamp
The Tuwaiq Programming embraces beginners through nurturing and training them from scratch, giving professionals an opportunity to refine their programming skills, and opening doors to those who are interested in learning new skills, building websites or designing applications for their startup business ideas. The camp prepares trainees for the job market, provides personal support and direct guidance, and focuses on required skills through a multi-project-based education, creating continuous challenges that showcases exceptional abilities and contribute to unique digital career opportunities. Official website: satr.codes
25 Grads
14 Weeks
7 Training Courses
Tuwaiq Cybersecurity Bootcamp
Tuwaiq Cybersecurity Bootcamp
A camp that prepares beginners and those interested in entering the world of cybersecurity through a training program that includes a collection of competitions, challenges, workshops, tests and continuous practical application, where trainees gain the skills necessary to analyze harmful software, grasp cyber security attack and defense strategies, and gain the ability to conduct a digital criminal investigation. Official website: cybersecurity.sa/tuwaiq
580+ Training hours
150+ Practical Application Labs
100 Grads
13 Weeks
5 International certificates
Tuwaiq Data Scientists Bootcamp
Tuwaiq Data Scientists Bootcamp
A bootcamp aimes to qualify Saudi talents to become data scientists, by utilizing AI tools in data analysis. The Bootcamp trainees have the opportunity to fully understand the process of data analysis, apply the concept of data science and artificial intelligence, the ability to analys big data, use data tools and algorithms, and build their projects. The only camp program in Data Science is accredited by The Accrediting Council for Continuing Education & Training (ACCET) and relies on open source data analysis and AI technologies. Official Website: bootcamp.sa/data
25 Trainees
15 Weeks
12 Training courses
9 Hours daily
Hajj Hackathon
An extraordinary gathering with the participation of more than 51 countries around the world, organized by the Saudi Federation of Cybersecurity, Programming and Drones, employing technology to improve the annual pilgrimage experience for Muslims, through the development of innovations that contribute to paving the way for a facilitated and enriched journey for pilgrims performing the holy rites. Official website: hajjhackathon.sa
2950 Participants
51 countries
48 Training hours
Project: AI Artathon
Number of contestants: 300
Held on: January 23, 2020
AI Artathon
Coming from 50 different countries, the event brought together 300 experts in data science and artificial intelligence, graphic designers and artists to compete in creating visual art via AI.
Total prizes 1,000,000 SAR
7/7 Bootcamp
In 7 days and through 7 courses in an intensive training program that covers an assortment of technological fields, Camp 77/ allows each programmer to learn the basics they need to develop applications and ensure their commercial success, through practical application based on projects, practice, and realistic experience. Official websites: bootcamp.sa/77
1208 Grads
7 Courses
7 Weeks
Tuwaiq Youth Bootcamp
A camp that invests in Saudi youth in an intensive 4-day training allowing participants to learn about a variety of technological fields such as: Internet of things and artificial intelligence. It allows them to start learning programming languages using simple platforms that do not require software experience, then advance to a professional level of programming, and each trainee will be awarded a special certificate at the end of the program. Tuwaiq Youth Bootcamp aiming to train 1000 trainee during 2019.
1000+ Beneficiaries
20 Training hours
17 City in Saudi Arabia
Project : Homathon
Number of contestants: +10,000
Held on: April 19, 2020
Homathon
Homaton is the largest and first virtual hackathon of its kind in the region. Created to address the challenges faced by individuals, communities, businesses and governments as a result of the COVID-19 pandemic.
+51 countries
+100 speakers
+15,000,000 views